02.07.13 HELLSTORM / PANIKOS – Split Lp OUT NOW!!!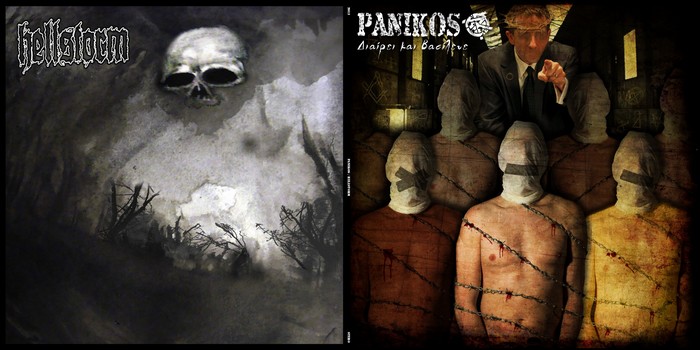 After long-waiting, this split Lp between 2 great greek bands is finally out now!
On one side, PANIKOS, long running band from the 90's who is really active now, play politic heavy crust punk and on the other, HELLSTORM, recent band play metalic crust in the vein of Warcollapse!! And evidently both have the well know greek crust touch!!!
Last copies of Hellsorm 12″ and Panikos Lp have been found!!!
so if you haven't them, we propose a cheap pack 3xLP for the new release of their split!!!
Here the pack:
-HELLSTORM – one side 12″ (screenprint on the other)
-PANIKOS – Awakening From Lethargy 12″
-HELLSTORM/PANIKOS – Split Lp
Pack 3xLp: 18€ (very few are available!!)
About next:
PERFUME RIVER – No wind flexi is here, I wait some details fom the band to screenprint covers
CATHOLIC SPIT Lp is pressed also, they are on the way!!