Out Now! 3x Cassettes: ADRENOCHROME, PLEASURE & MASSES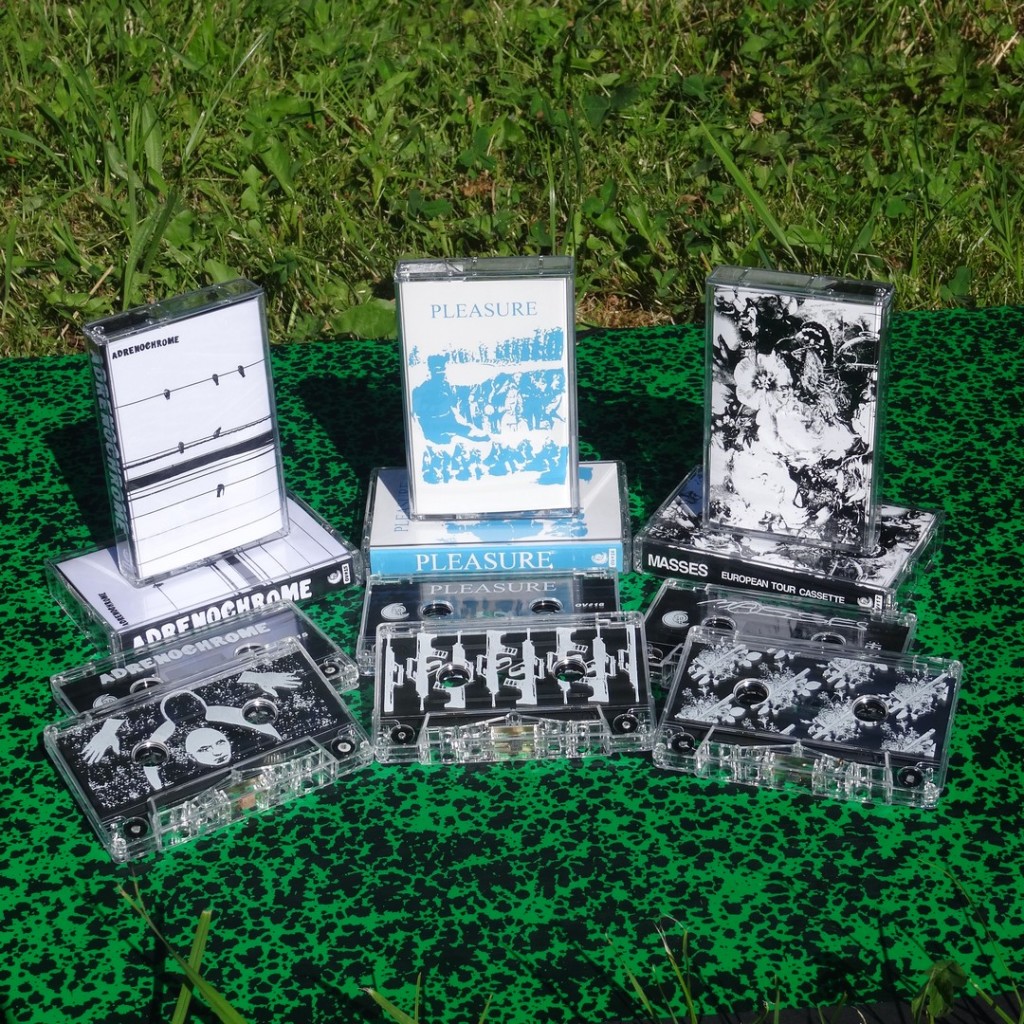 3 new cassettes out in June just before S.O.D was gone in vacation, so it was just available on on the raod durin fest & gigs!
Finally back at homeand now available at the distro 4€ each
OV#15 ADRENOCHROME – The Buzz or Howl Sessions CS
120 Copies / Euro version Dark Punk from Oakland (Usa) including members of Cruz De NavaJas, Kurraka, Otzi, etc…
~~~~~~~~~~~~~~~~~~~~~~~~~~~~~~~~~~~~~~~~~~~
OV#16 PLEASURE – Demo 2018 CS
100 Copies / Euro edition Screenprinted J-card AnarchoPunk from Singapore 5 Song demo, Songs about the harsh reality of oppression and power. (including members of Lubricant, Sial & Reyerta)
~~~~~~~~~~~~~~~~~~~~~~~~~~~~~~~~~~~~~~~~~~~
OV#17 MASSES – 2018 European Tour CS
150 copies A special limited edition tour cassette available only on the June 2018 Masses European Tour. The A-side features two brand new Masses songs, recorded live by Steve Patrick at Magnet Studios. The B-side is a rewritten & re-recorded version of the bands track « Blind » originally released on the Masses 2014 Horde Mentality EP.
~~~~~~~~~~~~~~~~~~~~~~~~~~
LISTEN HERE: https://symphonyofdestruction.bandcamp.com
BUY HERE: http://www.symphonyofdestruction.org/shop