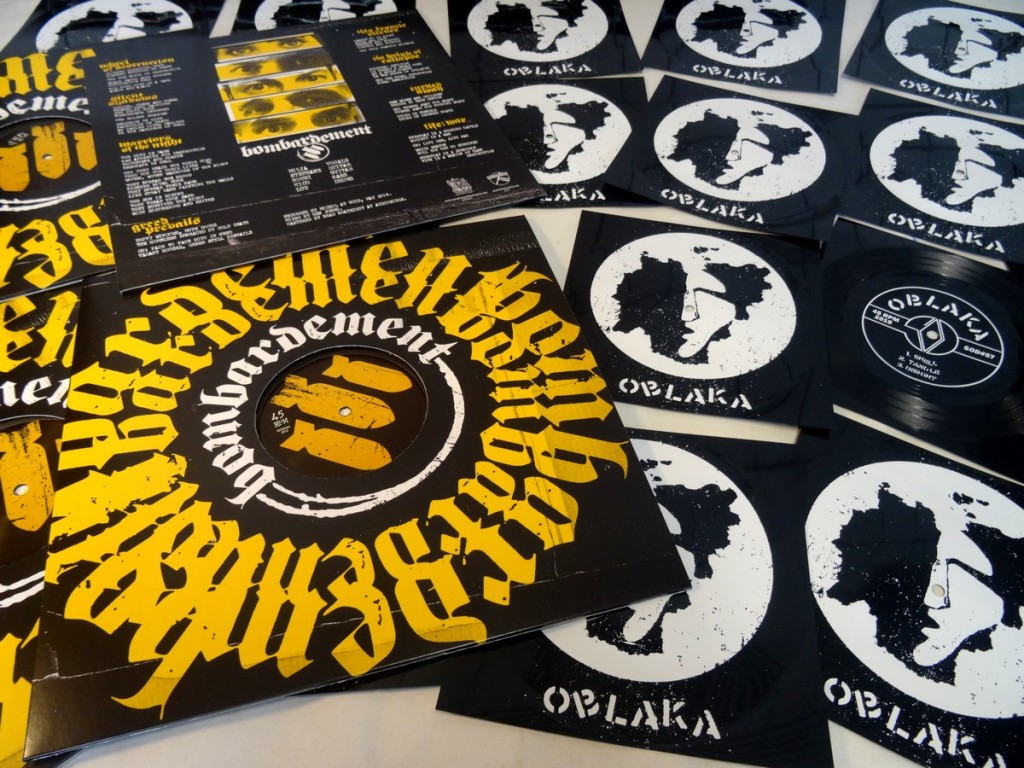 After passed the most darker week of the year, locally (in BREST) or even in the world (ROJAVA), we get some time to announce you that 2 new releases are out on SYMPHONY OF DESTRUCTION!!!
Take care of your friends, peace & love!!!
SOD#61 BOMBARDEMENT – s/t Lp
A glint of steel and a flash of light! Hiding underground since their 2016 demo, Bordeaux' own defenders of the d-beat faith Bombardement have been leaving a trail of destruction that's second to none. Pounding the world like a battering ram and deadly as a viper, their debut LP races through 8 new tracks at breakneck speed with high octane. You're in for surprise, you're in for a shock. There's many who tried to prove that they're faster but they didn't last and they died as they tried. Rock hard, ride free: some heads are gonna roll! (Juka Priest)
500 copies with Die-cut hole on side A // Co-release with Destructure
————————————————————–
SOD#57 OBLAKA – Insight 7″ Flexi
275 Copies // Screenprinted Black Flexi
Hc Punk from Yakoutsk (Sakha Republic) aka the coldest city in the world!
you can read an article about the scene there, here: https://daily.bandcamp.com/20…/…/11/yakutsk-punk-scene-list/