[June 2021] v/a LA MASACRE CONTINUA Cassette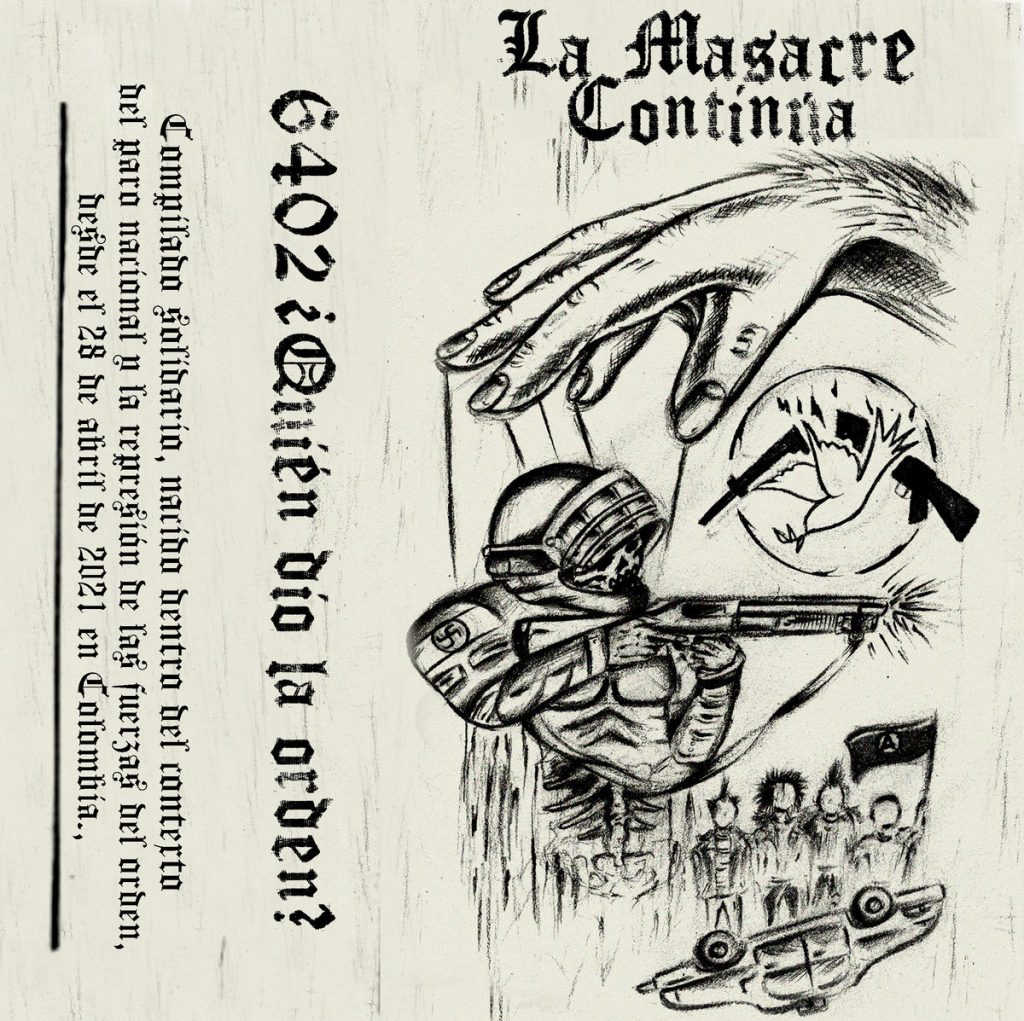 250 copies pro-duplicated

Solidarity Euro Version manufactured and distributed by OSCURIDAD EN MI VIDA

Compilation curated by CHAOS-T Records and PESADILLA in Colombia

–> All proceed will be donated <–
ORDER here: www.symphonyofdestruction.org/shop
Supporting distribution in:
JAPON: Revenge, Base, Discos Peligros, Punk & Destroy
NZ: Razored Raw
UK: La Vida Es Un Mus, Missing The Point
EUROPE: Contraszt! (Ger) Adult Crash (Dan) Not Enought (Swe)
FRANCE: Mutant, La France Pue, Dirty Slap, Stonehenge, Destructure, Collila
Compilation Mastered by Santiago González
Riso Printed by TAMBOUR BATTANT
(Chaos-T records Statement)
Solidary punk compilation that came up after the national strike context and the repression by the authorities as of April 28 of 2021. To this date, 45 people have been murdered, 25 women have been sexually assaulted/raped and over 340 people have been missing in hands of the police and anti-riot police.

Who gave the order?

We totally reject the abuse of power. Because of this, 21 bands have united to scream out their rejection against this injustice and harassment that the people are now suffering after waking up against oppression.

If you want to download and give out a donation, everything will be donated to the people and the different collectives who are needing our help.

We did this compilation with the intention of giving out all the donations received in behalf of the strike and the people requiring our support and solidarity.